Runescape Name:NBC News(was Fear Rebuild)
Age:18
Country & Timezone:PST-USA
Do you have 99 magic,defence,hp?:Yes, 99 Magic 99 defence, and 99 hp.
Can you livestream while hosting? Yes, I have a very good computer and internet that can handle streaming.
How long have you been a member of the clan?:I have been a member for around 8 monts. I have commissioned staked before with Elite Ranks, but I won't count that because I was only helping myself.
What is your total wealth?:2.1b, I will update this, as wealth flunctuates.
Write a paragraph on why we should accept you:I am very active. If I became a Host I would definitely host many giveaways myself. I would be online all the time hosting and making people bank (hopefully). I am a team player, quick to learn, and am willing to do what is required to make our clan great.
What have you done so far to support the clan?:I help out the fc in any way possible. If a host in teamspeak needs help at all, I volunteer.I have also made and trained advertising accounts for the FC. I also provide free advertising for hosts. Furthermore, I actively look for great ideas in order to advance our clan. I am one of the most active forum members as well. I have helped people in the teamspeak and fc (non ranks) as well as showing some members how commission staking works , leading them to the proper threads.
Extra Info:I have hosted in multiple dicing fcs back in the day such as my personal favorite, Fear One, I also hosted in Be99. I always loved to host and the thrill of it all. I rarely had complaints, and if so I dealt with them immediately and with no delay. I have a pretty good computer and am able to stream all the time.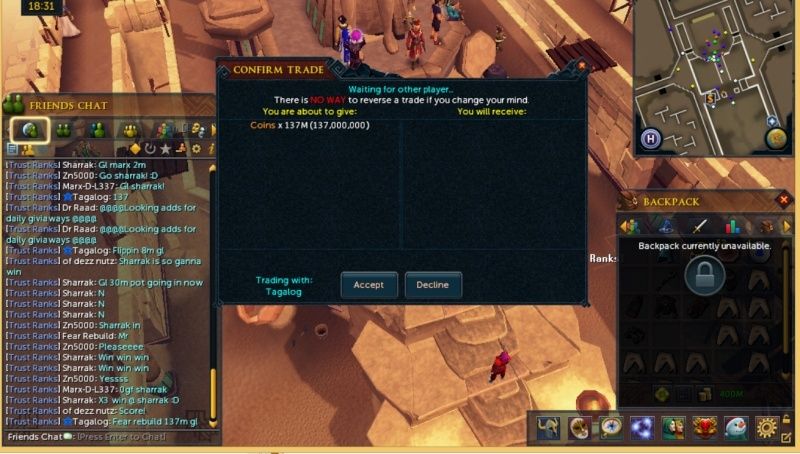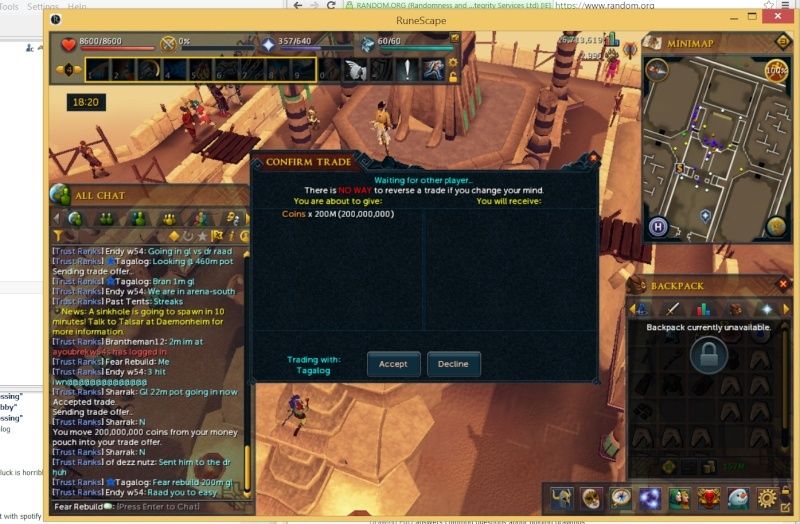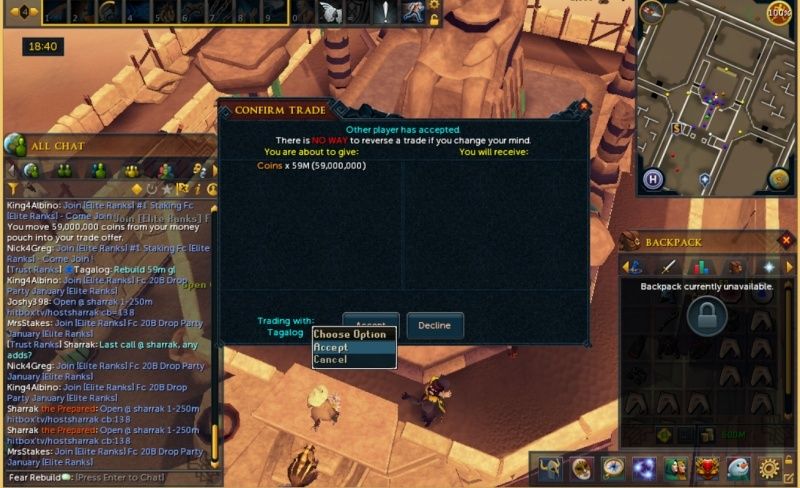 I have also done multiple 1b pots and other big bets, but most of them were rage bets and I forgot to screen shot them.

Euro Pid-"Vouch."
Nitro-"Vouch."
Jn-"Good Luck!You are really nice person and are very active.VOUCH! You are really cute, nice and helpful! I hope to see you as a rank soon. I trusted you with over 100m recently, and you were efficient and 100% legit!  "
N oraa-"Very nice person, active on teamspeak everyday, good luck on getting rank bro.
Dr Raad-"Your(You are) a great guy. Good teamwork."
Tagalog-" NBC News you play Runescape 24/7 you should become a host m8.You should be a host."
The Arsh-"Very nice guy. One of the most active members in our teamspeak too. good luck man."
Coin-"Thank you."
Past Tents-"Best Spammer Nbc News, The Statue taught him well.You have my approval you absolute cunt, gl on rank."
Austin-"Great guy. I know he's legit. Fun guy to be around. Good luck on rank, Michael, vouch!"
Halal Money-"His active and nice gl lad."
Khiza-"Vouch."
Elit3Kappa-"Vouch for sure! trusted (had him kill me for mole. energy a couple times) good luck on rank my niggaaaa!!!! p.s. never seen anyone in the fc voluntarily call out who was hosting and their streaks play by play!"
Bach-"Huge support for NBC News. He's always active, frequently betting and always puts in the extra step towards aiding others who have less knowledge than he. He also frequently donates for drop parties and keeps the forums active. He'd be a great inclusion to the hosting team."
Shehz-"Vouchh! Great guy. He is very active & always helps others when he can. I truly think he deserves this! good luckk. Smile"
Partyhat-"VOUCH!!! such an amzing member of the fc/clan and he is doing a 100m givieaways aswell, he is the perfect choice!Vouch <3"
oZeusO-"
Give my nigga a rank. Vouch for NBC Wink"
Last edited by Fear Money on Wed Jul 27, 2016 7:06 pm; edited 19 times in total