RSN:Chronosapien
Age:18
Country and Timezone:United States,Eastern time
Do you have 99 magic,defence,hp?: Yes
Are you able to livestream while Hosting? Yes
How long have you been a member of this clan?:Almost an year
What is your total wealth? 370m+.
Since I've first joined the clan I've showed loyalty/respect and trust to everyone including hosts/owners and have been close friends with many people.Also have donated a lot to Drop Parties and Giveaways and recruited players.This clan has helped me made from zero money to millions to billions,once even bought my first very own red Party Hat

.Now i'm currently a Drop Party manager,i have hosted many Drop Parties that adds up to a total about 500m in dp's since i first started while funding many times with my own gp.I have been advertising for so many hosts many hours a day for the past months.I would like to become an Official Host so i can have fun while helping out the clan and be more within the elite ranks community.

Just one of many bets to show that i'm a frequent bettor.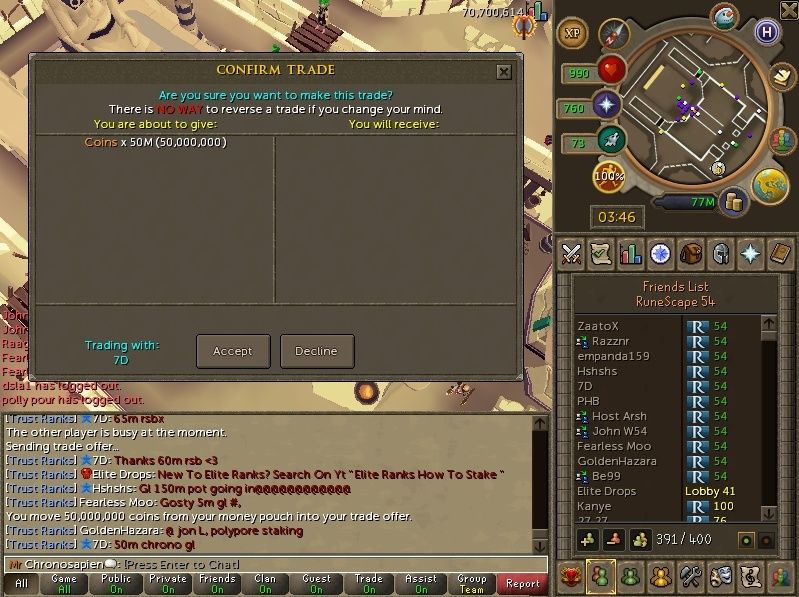 Last edited by Chronos on Wed Jan 20, 2016 11:17 pm; edited 5 times in total