Runescape Name: The Arsh
Age:19
Country & Timezone: United States, UTC-06:00
1.  How long have you been a member of the clan?: 2.5 years
2.  What is your total wealth?: Roughly 200m, but changes often.
3.  Write a paragraph on why we should accept you:
I have been loyal to Elite Ranks since I started staking/betting roughly 2.5 years, and have been doing whatever I can to help.  Being a loyal bettor for 2.5 years, I've learned the rules and have tried helping other members in any way I can.  I don't mind hosting when the bets are slow, and I can contribute to giveaways and other events whenever possible. Overall, I think I have earned quite a bit of respect as a trustworthy person and a loyal bettor, and I believe I can help the FC grow.
4.  What have you done so far to support the clan?:  
         A.  The past month, I donated roughly 400m when I got really lucky betting.                         .         B.  Have donated to hourly drop parties whenever I can.  
         C.  Have tried to guide bettors and new hosts whenever I could in the past, clarifying the rules the best I could.
         D.  Have been welcoming to new members in the past and helped create a friendly staking environment.
One of my bigger bet.  I've done way bigger bets(bills), but did not screenshot as I trust the fc completely.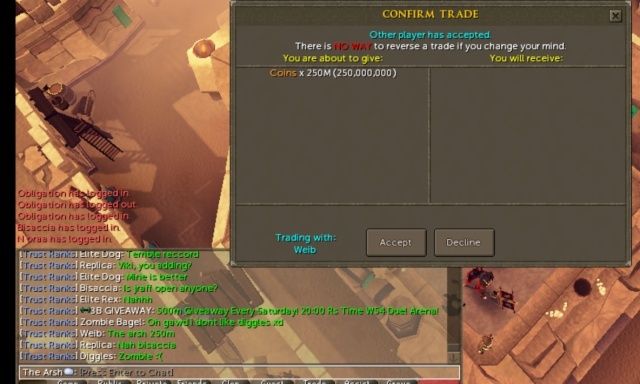 Last edited by The Arsh on Sun Nov 29, 2015 8:11 am; edited 4 times in total